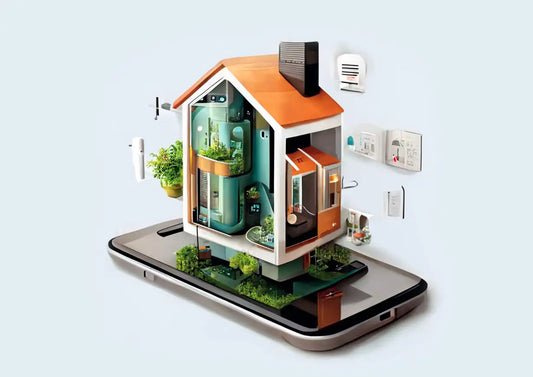 Convert your home into Smart home
Okasha Smart is an IOT based home automation company. We provide simple and smart home IOT (Internet of Things) & AI (Artificial Intelligence) based solutions devices for everyday use. Equipped with latest cloud computing, our products are a perfect combination of technology and innovation ideal to design a tech-based infrastructure and an ambiance that gives ease of life by giving you access to operate your home and office appliances anytime from anywhere.
At Okasha Smart, we specialize in cutting-edge home automation systems that seamlessly blend modern technology with the artistry of architecture. Recognizing the dedication architects like yourself put into creating exceptional spaces we are delighted to announce that your experience can be more premium with our modern-day devices and automation.
Apart from energy saving and freedom of operating your devices from anywhere, you can make your user experience more peaceful by scheduling the appliances as you like. By setting a turn on/off time, you can live a worry-free life while also having the option of using manual controls. Our Smart home solutions will convert your home into a Smart home.
Our home automation solutions encompass a range of features, including intelligent lighting control, smart climate management, comprehensive security measures, energy-efficient solutions, and seamless integration with other smart devices. By seamlessly incorporating these innovations into your designs, you can offer your clients a sophisticated and forward-thinking living experience that perfectly aligns with your architectural vision.
As the world has become a global village with advancements in technology at every point, this offer not only enriches the caliber of your client projects but also fosters stronger client relationships by delivering an added layer of value. Architects who embrace the potential of smart homes position themselves as pioneers in providing comprehensive solutions that merge form and function. Give your clients a smart home solution and become industry leaders.
Allowing you to transform your living spaces into technological marvels while retaining the elegance of your designs. The integration of home automation not only enhances their daily routines but also elevates their homes to the forefront of contemporary living.